West Point has had the tradition for a while, and this year the better academy is finally picking it up. Base pistol is a Colt 70 Series 1911, you can see the detailing below. The pics aren't mine, I apologize for their quality but this is what we were sent. Price we've been told is $1450, and we've been told we won't be seeing them until at least four months after graduation. I just picked up a rifle, but some funds may have to get moved around....
"US Naval Academy Class of 2017"
"Honor, Commitment, Courage", with '17 and '67, our "Link in the Chain" class (50 years before us)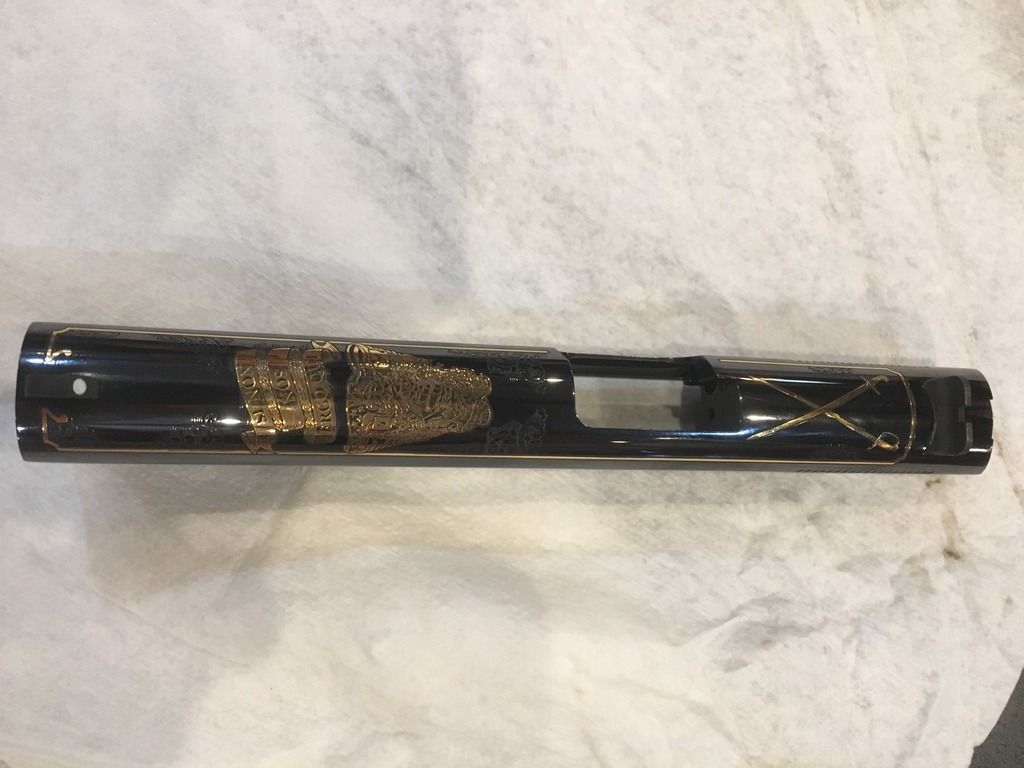 "Si non nos ergo qui" = "If not me, then who?", quoted by Travis Manion and our class motto, as well as our class crest.
Thanks for looking, and remember, Beat Army.