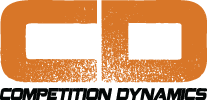 COMPETITION DYNAMICS
and
THUNDER BEAST ARMS CORPORATION
present The
2013 SNIPER ADVENTURE CHALLENGE
-
SPRINT CLASS
and
ENDURANCE CLASS
4-7 JULY 2013 at the Felix Canyon Ranch (Mayhill, NM)
The 2013 Sniper Adventure Challenge is an adventure race involving land navigation, practical shooting with long-range rifle, carbine and pistols, fieldcraft, problem solving and other related tasks.
The Sniper Adventure Challenge, had its debut in 2012 and was very well received by active and non-active military, law enforcement, and citizens.
Due to demand, the 2013 Sniper Adventure Challenge will be expanded to provide an Endurance Class (24-30 hours of effort, 30-40 miles of on foot land nav) as well as a Sprint Class (8-16 hours of effort, 8-15 miles of on foot land nav).
The rest of the details are available on the web sites:
MATCH WEB SITE - ENDURANCE CLASS
MATCH WEB SITE - SPRINT CLASS
Intel:
Click here for 2012 INFO
Click here for 2012 SH Thread
REGISTRATION IS OPEN NOW