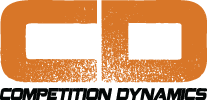 COMPETITION DYNAMICS
and
THUNDER BEAST ARMS CORPORATION
present the
2013 Steel Safari
June 7-9, 2013
at the Blue Steel Ranch near Logan, NM
http://www.STEELSAFARI.com/
The Steel Safari is one of the premier true field long-range practical shooting matches in the country.
This year we will be changing the format to be 3 days of field-course shooting (used to be 2). Each field course will have about 8 stages, so you'll get more total stages over 3 days than we used to get in 2 days.
We are also raising the shooter cap because this format adjustment will allow more shooters. We will be accepting about 66 shooters into this match, so your chances of getting in are very good. After an initial 5-day online registration period, if we're over 66, we'll use the same criteria and categories as last year to select who gets accepted on the first list, and everyone else will go on the wait list. Additional signups will be first come first served. But I really expect everyone who wants to get in to be able to get in.
The 2013 web page isn't ready yet, but I'll have it up in the next week or so.
Registration will go live Jan 2nd.