I don't know if this has been done before, in fact, I'm almost sure it has, but for some reason I can't view any new posts made in the photo section since the last big update to the forum.
Make sure you mention if it's a 3 or 5 round group, and what the yardage was etc.
I'll start her off (5 round group, 100yds):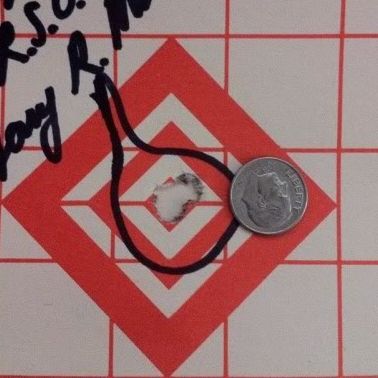 0.171 MOA (with all 5, including the flier up to the right.) 0.037 with the best 4 shots (without the flier).
As you can see in my signature, this was the gun that was used. A Surgeon Scalpel in .308, jewel trigger (set to about an ounce or 2), a Krieger fluted 1-10 barrel, a S&B 5-25 with the H2CMR reticle on top, and a Thunderbeast 30p-1 suppressor on front (although the suppressor was not used for the group).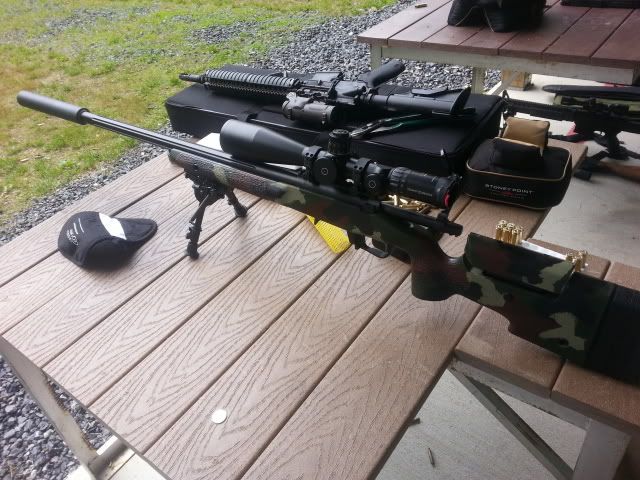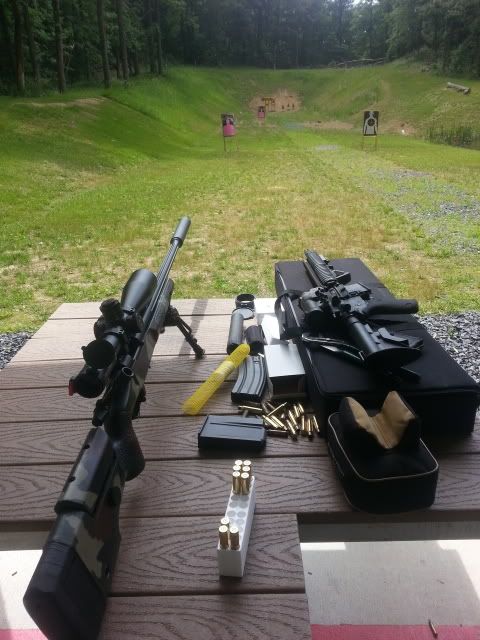 In fact, that wasn't even the range I shot the group at, lol. :P