This has been done before but I haven't seen it posted here.
I have a few Leupold MK IV's and decided to put some zero stops on the elevation turrets. There are several ways of doing this and I just decided to turn some shims out of aluminum. Reading on the interwebs I see that some say you can ruin the mechanism with them. I have no plans on cranking them down when the knob makes contact with the shim. When finished this one went past zero about 1 moa but that's ok.
First I zero the load at my given distance, say 100 yards.
Next remove the knob and measure the distance from the scope tube to the top of the turret shoulder. In this example it measures .368".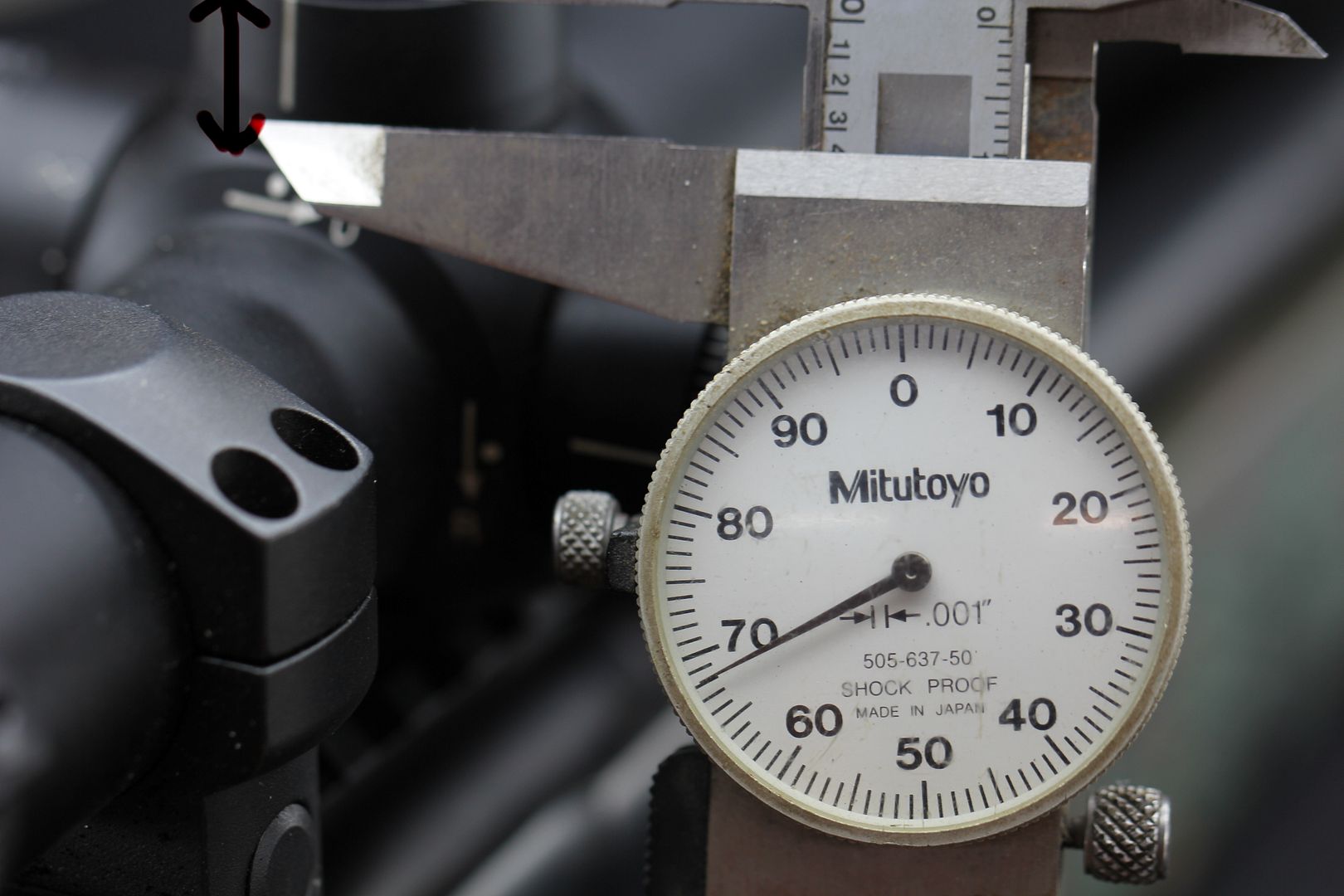 Also measure to the distance from the bottom of the knob to the mark/scribe where your zero was. This measured .300" on this one.
Subtract that number from the previous one. .368" minus .300" equals .068" That is the required thickness of the shim give or take. This will not be absolute perfect but will be close enough for a zero. So I make a aluminum shim .945" OD with a .780" ID and .068" thick.
The calipers slipped and are off 5 thousandths but you get the idea.
Simply drop the shim down in the turret housing and install the knob with 0 on the indicator line.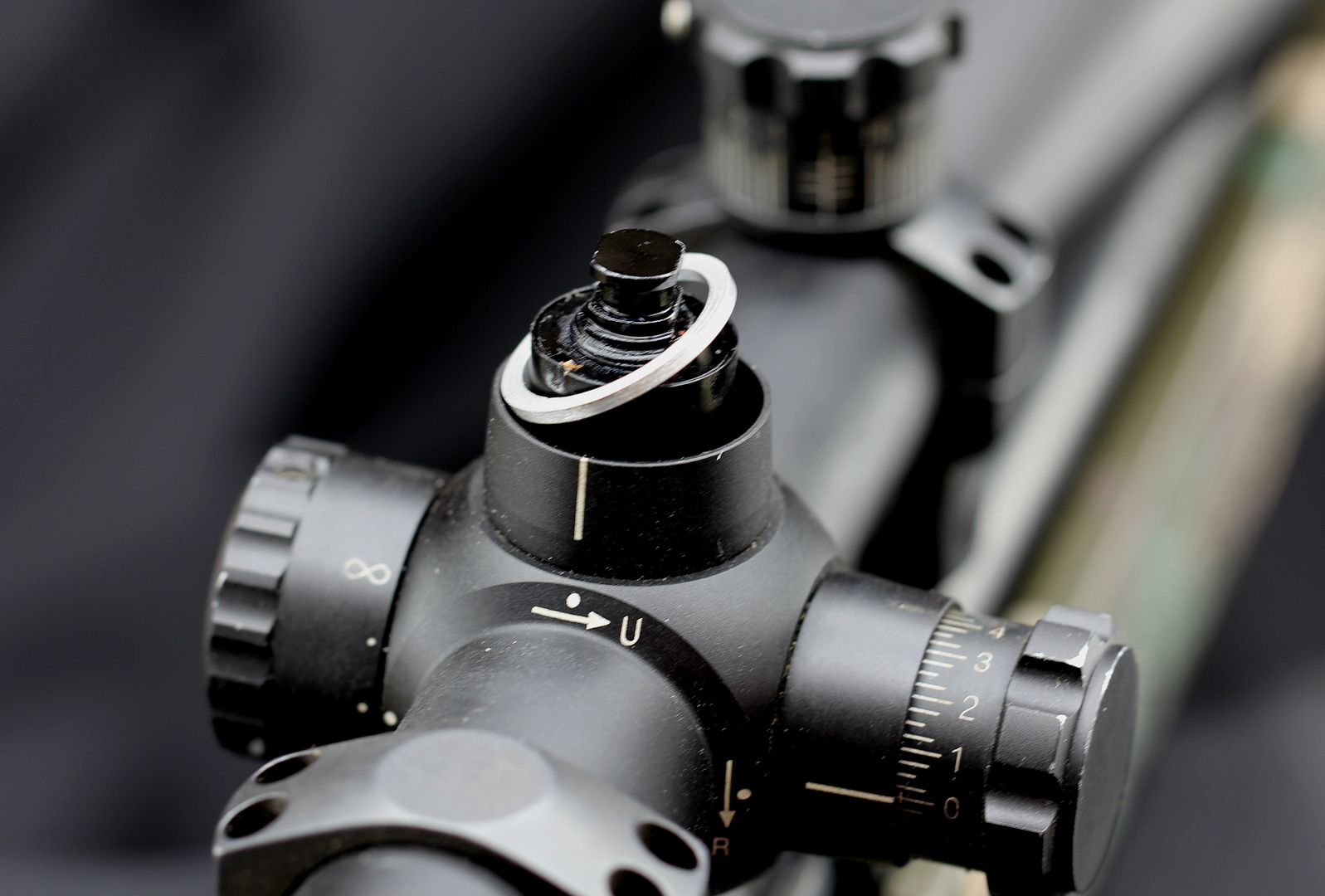 Now you should have a stop where you can not crank your turret down any further that the zero for that particular load.