Hey Guys,
So I have a Cadex in 300NM and it's heavy. About 18-20lbs with everything and I need a bi-pod that has a solid cant lockout. Damn near wish I could buy one that just doesn't even have cant. A one handed super solid cant lockout would be even better. The one I have on there can not properly lock out cant (GG&G and yes I know the one on there isn't rated for that weight but I also don't like their cant lockout mechanism. The rifle is too heavy). Should I look at Atlas or Thunderbeast? Who of those has a better lockout? Anyone else I should look at?
Requirements:
No panning
Quick throw/toolless cant lock out
Pic rail mount and QD
Black
Budget is I don't care
We all like pics right?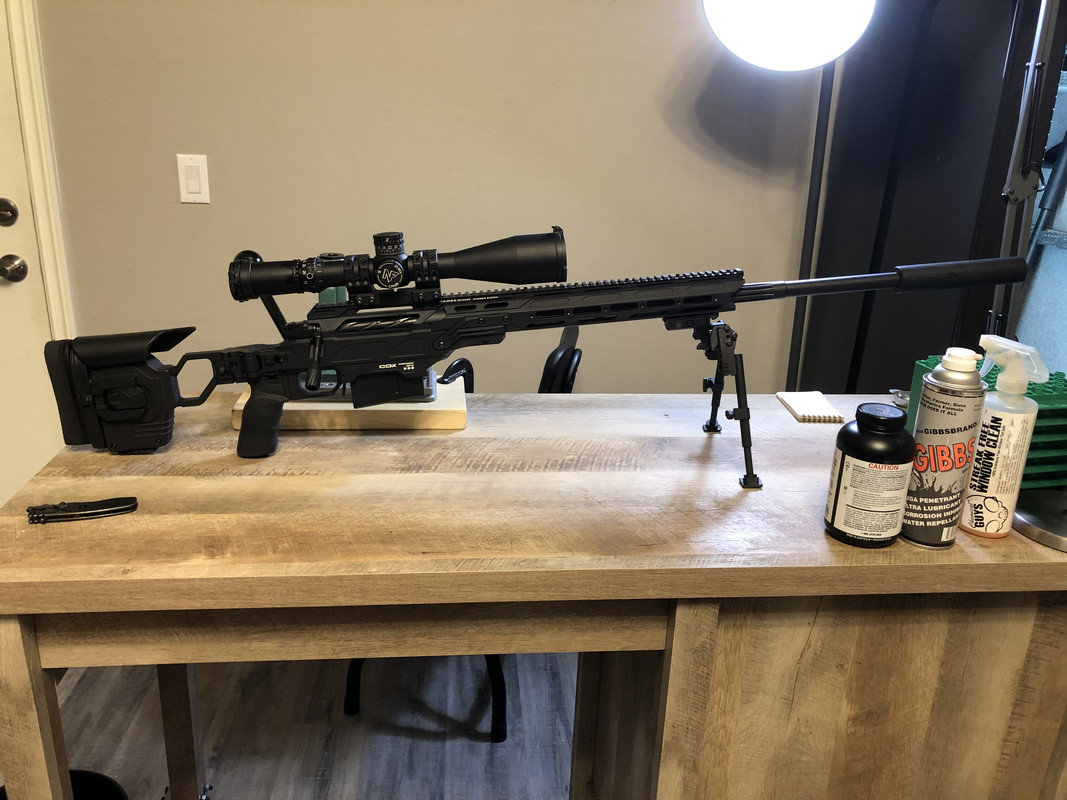 Last edited: