After lugging 15-17 pound rifles around PRS style steel matches I decided I would try to start a new "GoLite rifle" fad by attempting to build a PRS rifle that weighs in at under 10 pounds with optics. It is possible - but harder with an adjustable cheek piece.
This rifle weighs in at 11.2 lbs with optics ... note it could have weighed in at 10.2 without the adj. cheekpiece:
- 6x47
- Mausingfield Action
- Proof Research 6mm 1:7.65 twist finished at 24"
- Manners carbon fiber MCS-PRS1 (love the swamp colors) It cost me a pound for the adj cheek piece
- Leupold Mark 6 (saved a pound) over an S&B
- Near mfg. Alfa Mount
- SAS Tomb break.
So how does it shoot? The folks at MileHigh do phenomenal work and have quietly built one of the best gunsmithing/gunbuilding operations around.
Here are the first 11 shots out of the rifle. All I did was guess at a load (39.8g H4350) then I literally stuffed 3 different bullets into the cases guessing seating depth at around 2.660" OCL:
Shot 1: bore sight and get on paper at 50 yds. Adjust scope and then move the target to 100 yards.
Shots 2,3,4,5 out of the gun - Sierra 107g tipped matchkings: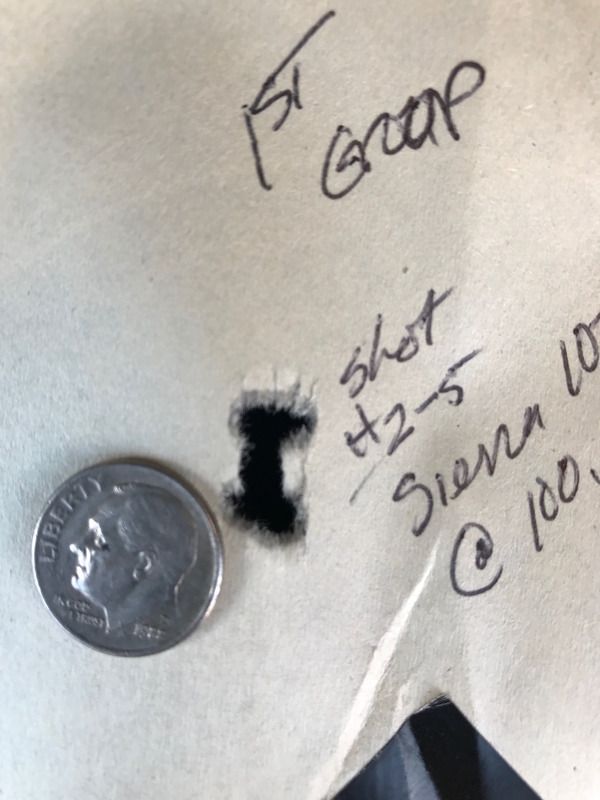 shots
shots 6,7,8 Hornady ELD-M 108gr: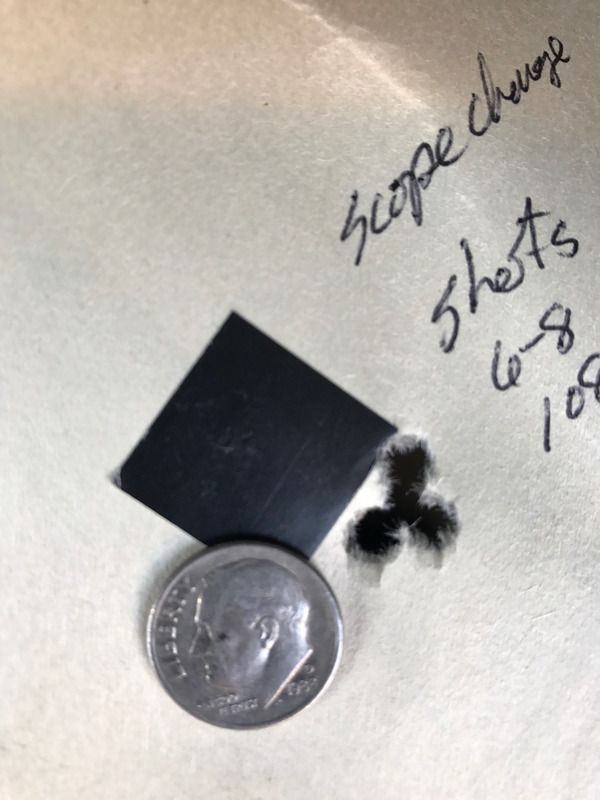 Shots 9,10,11 - Berger 105 Hybrids:
I know that some will say that 3 shots do not a group make ... but I have to say it was a great first outing at the range. Props to MileHigh!
First two shots - prone off the bi-pod at 100 (POA lower diamond point):
The gun is perfect and I guess I miss out on all of the tuning and load development ... time to sell it.